What is the ROI of Ergonomic Software?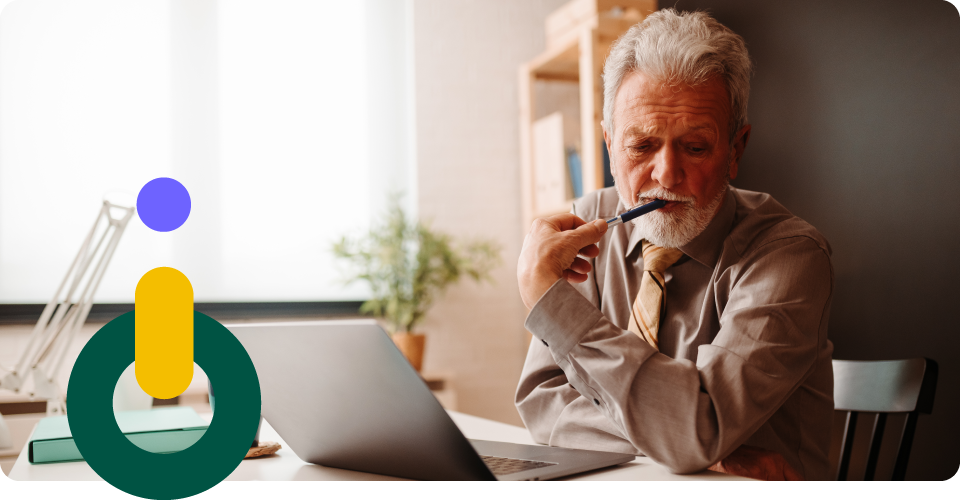 Ergonomics software is a helpful tool for evaluating ergonomic risk factors such as repetitive motion, awkward postures, and forceful exertions by integrating best-in-class industry evaluation tools. Using ergonomic software streamlines your documentation and automatically provides relevant and actionable data. The software does a lot of the administrative work for you, so you don't have to worry about it.
Ergonomic software aims to improve people's health and productivity by promoting a practical, healthy workplace. According to the research published in the International Occupational Health, changing office application components to match modern ergonomics has no meaningful impact on employee health or performance. 
There is usually little evidence that a program is ergonomics friendly if it does not significantly impact an employee's health or performance in real-world tasks. In contrast, there is clear evidence that making an office application look more admirable makes employees more productive. The research stated that improving work performance using ergonomic principles backed by real-world facts would be a far superior method.
Implications: The ROI for Ergonomic Software
The software application has been related to fewer health difficulties in those who perform repetitive activities. Although the Internet has enabled people to find ergonomic software, most people do not use it. In part, this is due to the National Institute for Occupational Safety (OSHA) not having reviewed the vast majority of software, and in part, since most individuals have no idea what ergonomic software is. 
There is little evidence of actual health outcomes that many office programs are genuinely ergodic. On the other hand, much evidence supports the effect that an improved visual environment can have on productivity. Ergonomic software is often considered to be integrated into the visual environment of a networked computer. 
The findings suggested that users of ergonomic software design and develop workplace furniture to reduce workplace injuries. It is more lucrative than desktop software, although this may not be true for every user. Further research needs to be done because developing an effective ergonomics program can be high for a small business. The costs of ergonomic software are variable and could reach thousands of dollars each year.
Which Software Provides the Best ROI in Ergonomic Design?
According to the National Ergonomics Institute (NEI), two methods can calculate the ROI on an ergonomic software program. If output increases without premium costs rising, the procurement has paid for itself, and the organization may explore acquiring different technologies.
The second method involves tracking productivity through a set number of months or years. The final ROI must be calculated only when this time is reached for it to yield a proper cost-benefit analysis for a company or institution. 
The capacity of environmental technology to boost productivity or encourage good wellness among office workers determines its return on investment. Most businesses aren't aware of this, but using an ergonomic software package is clear: fewer workplace injuries, lower absenteeism, and more satisfied staff.
How Much Should You Spend on Ergonomics Software?
The most expensive type of ergonomic software is the product of the human factors, which must be used in conjunction with an initial workstation assessment. The cost of this will vary according to the number of people who need to be re-trained and the amount of furniture involved. It will also depend on whether a company must dispose of existing office furniture or whether the new computer software program can be integrated into existing systems.
The least expensive ergonomic software is typically only available for networked computers and does not require much or any furniture changes in most cases. Many employers choose this option because it can help them reduce their operating costs without making any significant investment, increasing productivity, and reducing accidents.
Pros and Cons of Ergonomic Software
The Calculation of Return on Investment
If a company decides to purchase an inexpensive ergonomic software program, its returns on investment will be low. However, if they opt to buy the more expensive options, they will generally experience a high return on investment. Although these products are often quite expensive, they can be very effective and save a company money in the long run by reducing worker injuries and increasing worker productivity.
Here is a formula for calculating the return on your ergonomics software investment.
Benefits – Cost = Return on Investment
To do the calculation, you must first comprehend and evaluate the benefits and costs of using ergonomics software to do the analysis.
Benefits and Features of Ergonomics Software
The ergonomic evaluation screen is user-friendly while still ensuring consistent data entry for analysis. Most fields are supplied by choosing choices from drop-down menus and pick lists, reducing data entry time and providing better data trends.
Users can build up and save custom views within the Ergonomics module using the Ergonomics Management software system. The data can be refined and saved in a variety of file formats for further analysis and distribution.
Report templates are accessible in the system's reports center and allow you to create customized ergonomics reports that provide data and statistics rapidly in locations, and geographical regions. There are additional options for automatically emailing reports regularly to as many people as needed.
Integrated Ergonomic Analysis Tools
Built-in ergonomic analysis capabilities in Ergonomics Management software help identify and assess ergonomic risk factors. When evaluating, you can use various ergonomic analysis techniques with the system. 
The analytic tools are independent of one another, allowing you to turn them on and off based on your needs. You can calculate task risk levels prioritize hazards, and offer easy-to-understand assessment results.
Ergonomic Assessment Report
The Ergonomic Assessment Report includes a one-page overview of the assessment information, individual risk ratings and levels for each ergonomic analysis instrument used, all relevant activities and their present state, as well as a record of evaluation authorization to share with staff, the report can be downloaded, mailed, or print. For each ergonomic analysis instrument used, further detailed reports are also accessible.
Automation of Task Management
Notifications are sent through email based on Assessment Status, Analysis Type, and Assessment Review. Users can use the available insights to track necessary actions to completion inside the ergonomics or Activity Management modules. Users can also generate and preserve opinions for dealing with action items.
Using ergonomic software solutions, users may operate more efficiently and do their duties in less time. Employees can work faster while employing ecological applications than they could otherwise. 
This could also help them accomplish much in less time, ultimately covering for itself through higher productivity, fewer injuries, and less lost time. Employees may be more productive and successful in their professions as they can quickly and easily change their work settings. 
Ergonomic software will allow users to work more comfortably and efficiently while also reducing the amount of stress they encounter at their jobs. In this category of software, the saver is an excellent example since it assists employees in saving money on high office heating bills while simultaneously lowering those expenses by increasing worker productivity throughout the year.
The reasons Behind this Result are As Follows:
The Case for Changing Directions
Ergonomic software is undoubtedly a valuable investment for employers who want to improve their health and productivity levels in their businesses. However, they need to ensure that they know all the risks involved before making a purchase decision. If a company does not buy these tools from a specialist supplier, then they may not be able to get the full benefits from them.
When purchasing ergonomic software, there is generally no choice about which kind of information technology will be integrated into it. The only real difference among the various types of software available is the price and how many people can use it at once. To choose the most effective option for their business, employers need to look at both factors and select the program that will suit them best.
By paying a higher price and implementing the software in a way that can accommodate many people, however, a company will be better able to reap the total rewards of their investment. Regardless of their choice, most organizations will have to spend money on ergonomic software.
While many employees do not require such programs to become more productive or healthier, it is still worth considering these options to be aware of all the possible benefits. 
Conclusion
Ergonomic software can be very useful in improving the health and productivity of employees. Many employers are already investing in purchasing such solutions. Whether these investments will yield a profit or cost employers more money than they spend on them remains. Employers need to consider all the drawbacks and benefits when purchasing ergonomic software.
Add a header to begin generating the table of contents
Add a header to begin generating the table of contents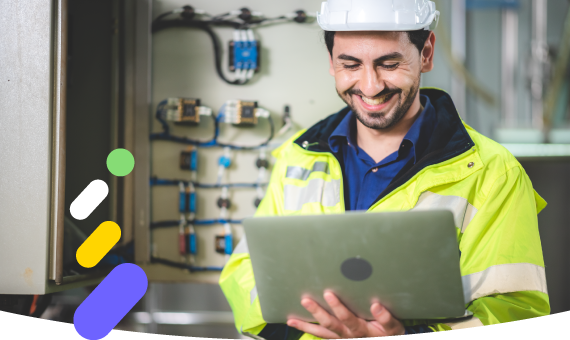 EHS Software
Many organizations have recognized EHS as a crucial part of good overall business management because of its connectivity with risk management and minimizing liability. …
Read More »