OSHA Recordkeeping- Your Go-to-Guide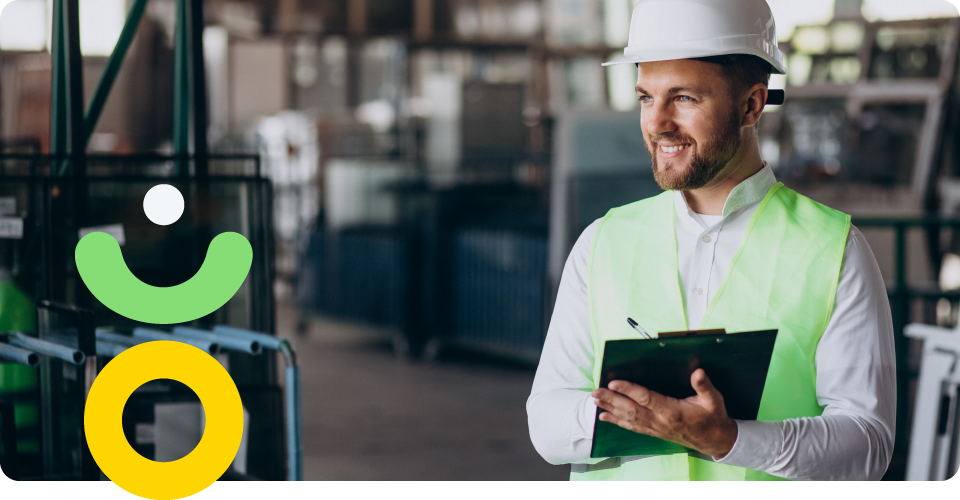 OSHA stands for Occupational Safety & Health Administration. Congress created it along with the Occupational Safety & Health Act of 1970. The main reason was to make sure a safe and healthy working environment for employees. In this article, we'll discuss the value of OSHA and how it is making a change in the workplace.
In our economy, OSHA plays a significant role by avoiding injuries and workplace illnesses that could burden the health care system & can cause hundreds of workers to lose their wages.
OSHA's Recordkeeping Rule
All covered employers need to report & record any work-related illness, fatalities, & injuries of their covered workers using Occupational Safety & Health Administration Forms 301, 300A, & 300.
Employers need to keep form 300 illness and injury log post form 300A summary of work-related illnesses & injuries at the workplace every year from February 1st to April 30th.

All covered employers must report any workplace accident to Occupational Safety & Health Administration that resulted in multiple inpatient hospitalizations or fatalities within 08 hours. 


Complying with recordkeeping or reporting required by Occupational Safety & Health Administration part 1904 it doesn't mean that;
An Occupational Safety & Health Administration rule was violated.

Any worker or employer was at fault.

The worker is eligible for compensation or different worker accident benefits.


The criteria of the Occupational Safety & Health Administration for recording an event are;
Beyond first aid medical treatment.

Loss of consciousness.

Death.

Days away from work.

Transfer to a new job because of illness or injury.

Prohibited work activity.

Significant illness or injury diagnosed by a licensed health care provider or physician.
What Needs to be Reported at OSHA?
Any fatalities must be reported within 08 hours.

in-patient amputation, hospitalization, or eye loss must be reported in the span of 24 hours.

If an employee has died at work, suffered eye injury (loss of an eye), or was hospitalised because of work-related, all employers need to notify OSHA.

 
Who is Required to Keep Records, and Who is Exempt From Keeping Records?
Along with more than ten workers, several employers must keep a record of extreme work-related illness or injury. While if a worker has minor injuries, then only first aid is required; there is no need to record it. 
However, some employers are partially exempted from routinely keeping injury and illness records in two cases. 
First, OSHA revised recordkeeping regulation maintains this one exemption. Still, employers with ten or fewer workers were exempt from routinely keeping OSHA illness & injury records during the previous year's calendar. 

Another one is when industries are established in a particular low-hazardous sector. They are also partially exempt from keeping OSHA routinely illness & injury records.
What are the OSHA Injury and Illness Recordkeeping Forms?
OSHA Form 300, Log of work-related injury & illness.

OSHA Form 300A, Summary of Work-Related Injuries and Illnesses, form number 300 & 300A, replace the previous OSHA from 200, Log and Summary of Occupational Injuries and Illnesses, and the OSHA Federal Agency Log.

OSHA Form 301, Injury and Illness Incident Report. Form number 301 replaces the previous OSHA Form 101, Supplementary Record of Occupational Injuries and Illnesses.
What Changes has OSHA Made to the Requirements?
Covid-19 OSHA Recordkeeping Requirements?
OSHA recordkeeping requirements allow covered employers to record work-related illnesses & injuries on their OSHA 300 log (29 CFR Part 1904). But Covid-19 could be a recordable illness found in workers due to performing their work. Moreover, employers are only allowed to record cases of Covid-19 if the factors provided below are legitimate;
If the case is a confirmed case of Covid-19.

The covid case is work-related. (29 CFR 1904.5)

If the covid case involves one or more recording criteria described in 29 CFR 1904.7, like many days away from work or medical treatment beyond first aid.
Why Does OSHA Have Strict Recordkeeping Requirements?
The reason behind these strict requirements is so simple, and they are there to track injuries & illnesses so you can avoid them in the future. They were recording these to assist OSHA & you in identifying patterns & correct dangerous conditions. The sticking points will help you to find before some worker gets hurt or before an OSHA inspector find them and fines you.
Who Needs to Comply with OSHA Recordkeeping Requirements?
If an employer works with over ten workers, then the employer needs to complete an OSHA Form 300.  But if your business falls into the listed industries by the 2015 rule, that will be the only exemption. These industries are listed in the 2015 updated list according to OSHA; these industries deem to be a low risk & these are only partially exempt; these industries are:
Clothing stores

Legal services

Insurance carriers

Shoe stores

Physician offices

Personal care services

Deathcare services

Religious organizations

Junior colleges

Dentist offices

Social advocacy organizations

Civil and social organizations

Outpatient care centers

Crude oil pipeline transit.

Transportation of natural gas pipelines

Shops selling luggage, jewelry, and leather goods.

Vacation planning and reservation services.

Political, profession, labor, and building.

Accounting, bookkeeping, tax preparation, & payroll services.
So, if you find your business on the list above, it means you don't have to meet OSHA recordkeeping requirements, except if OSHA specifically asks you to do that too in writing.
Where and When do You Post Your Logs?
You don't need to check again and again to ensure your form 300 logs are up to date if OSHA asks you to complete Form 300 logs. It's not a good idea to fill them monthly, quarterly, or in a worse case, yearly, and no need to post a summary of the form of the past year from Feb to April of the same year if we take an example, it would be as, you would be posting your 2022 summary between Feb and April 2023.  
You need to keep every record at the worksite for at least five years.
What is the OSHA Final Rule?
Filing Form 300 and Form 301 electronically was only possible if you had 250 or more employees. The administrator backs out the requirements for electric filing, what's called the OSHA Final Rule.
OSHA cancelled the electronic filing rule to protect employee privacy. But only the E-filing aspect of the law vanished; nothing can reverse your need to post, keep, and maintain your 300A, 300, AND 301 for OSHA inspection. These firms must still electronically file form 300A yearly using the OSHA Injury Tracking Application.
What Do You Report or Record for OSHA and When?
Suppose an injury is severe and requires hospitalization within 24 hours from the incident. After making the determination, you need to report it to the OSHA in 24 hours. You need to report hospitalizations of work-related Covid-19 in the case of coronavirus. Within 08 hours of death, if any fatalities occurred in the past 30 days, OSHA needs to know about it. 
The same rules apply when dealing with covid-19. You must report the worker's death to OSHA in case of covid-19 if the worker dies within 30 days since the exposure to the virus, said to new guidelines of 2020. 
Not all the injuries will go on the OSHA 300 log; apparently, you only need to record an illness and damage if it contains;
Fatality

Occupational hearing loss

Days away from the work

Medical treatment

Prohibited work or transfer

Loss of consciousness


In another simple definition, if a worker doesn't need medical treatment beyond first aid, it won't go to the OSHA 300 log.
How Do You Know if a Case is Recordable?
If, because of the illness and injury, a worker needs to be hospitalized and needs treatment beyond first, it will go to the OSHA 300 Log. If the employer cut their thumb and needed sutures at the ER, it will go on the log. However, if a worker cuts his thumb, it's not reportable. 
For these circumstances, you don't need to record it,
If the injury is self-inflicted

If the illness is common cold and plaza.

In the mental illness case too.

If the employee was at work as a member of the public and not on the site at the time of the injury.

If the injury or sickness causes symptoms that show at work but are caused by something completely unrelated to work.
 If the employee becomes unwell as a result of eating or drinking something they brought in or ordered.
What Are the Most Frequent OSHA Recordkeeping Mistakes?
The recordkeeping form of OSHA is relatively reasonably straightforward, but still, few organizations make mistakes in an attempt, so their form will look complete or they received terrible information.
You don't need to record every incident to avoid a fine. This is one of the most common mistakes. If you notice that adding so many non-recordable injuries to the log raises your incidence rate, you may face an OSHA inspection and much higher insurance rates.
Another mistake you could make is neglecting to record the injuries of temporary workers.
What Are the Consequences of Failure to Maintain an OSHA 300 Log?
In January 2022, the OSHA Violations increased. It is hard to digest the fact, but recordkeeping violation can run up to 14000$, and it means yes, not posting you from 3000A like your establishment can cost 14200$ if you fund to violate the requirement.
Are You Fulfilling Your OSHA Recordkeeping Requirements?
OSHA recordkeeping obligations keep safe our employees from avoidable injuries and illness. Also, it will keep your business compliant with federal regulations. OSHA forms 301, 300A, and 300 provide a comprehensive list of recordable injuries and illnesses covered at your workplace. 
If you are not on the list of partially exempt, it is mandatory to complete these forms promptly. Also, don't forget to report deaths and hospitalizations to OSHA.
Conclusion
The OSHA shouldn't be side-lined as a delivery issue, workers health and well-being are significant factors of workers' job satisfaction and motivation. This results in retention, and it influences productivity; that is the purpose of OSHA, Occupational, Safety, Health, and Administration. The overall aim is to prevent the occurrence of illnesses and injuries which may result from exposure to hazardous workplace conditions.
Add a header to begin generating the table of contents
Add a header to begin generating the table of contents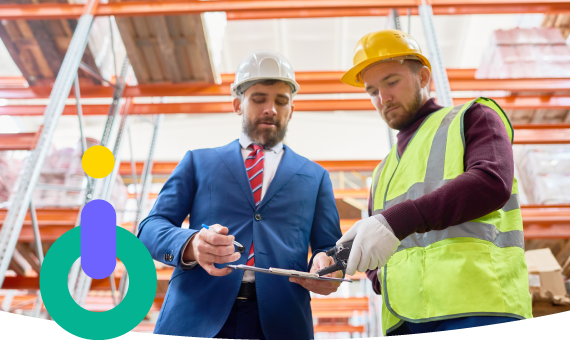 Regulatory Compliance
Businesses can obtain certification in a standard for occupational health and safety management in order to prevent and reduce onsite work accidents…
Read More »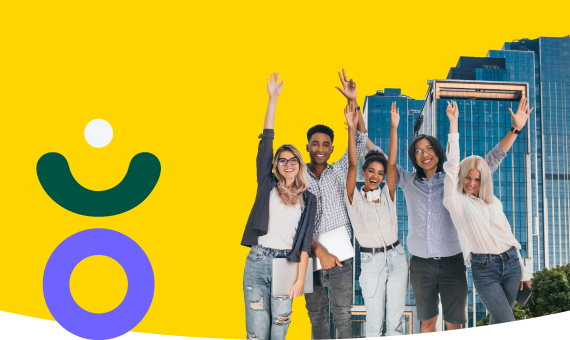 Regulatory Compliance
Promoting and supporting employee wellness will not only benefit your company but will also ensure the well-being of your employees…
Read More »