How Digital Forms and Video Analytics Improve Safety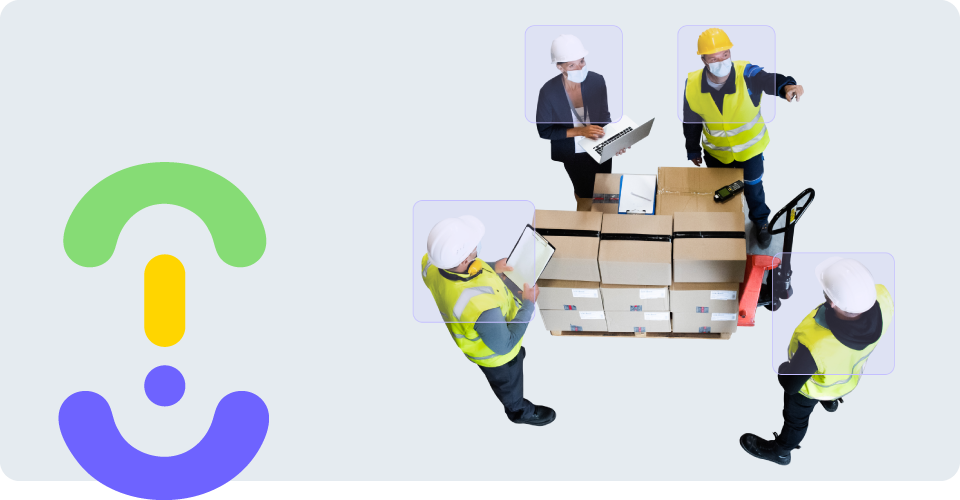 Artificial intelligence (AI) and machine learning (ML) tools need access to high-quality data to identify trends and make accurate predictions. When it comes to safety operations, paper-based forms and manually entered data are often inadequate in generating the insights leaders need to prevent incidents before they occur. As a result, the safety industry is increasingly turning to digital forms, like those in mobile apps, and new video analytics techniques, to supply AI tools with the required data.
Active data collection with specialized digital forms means data can be easily collected, analyzed, and stored by frontline workers, job-site supervisors, and EHS&Q leaders. Digital forms also provide the benefit of advanced features not available on paper forms. Document management, annotations, real-time signatures, contextual frontline training are some intuitive features that reduce the time required for engaging workers to ensure workflow completion. 
Passively collection data through existing facility cameras can give organization's access to a significantly higher volume of data for informing EHS&Q plans and policies. Augmenting data collecting with IoT devices such as cameras, sensors, drones, PLCs etc. can give  organization's access to high quality data that is largely independent of human involvement.
To better understand the specific value that digital forms and video analytics bring to frontline safety, this article explores the history of  safety and recommends some effective ways to apply data-driven decision making to safety operations.
The Movement Toward Digital and AI Solutions
The concept of worker safety is relatively new in the grand scheme of things. From the perspective of frontline EHS&Q, the passing of the Occupational Safety and Health Act (OSH Act) of 1970 in the USA marked the beginning of federally regulated, worker-focused safety efforts. This was followed shortly by the creation of Occupational Safety and Health Administration (OSHA) and National Institute for Occupational Safety and Health (NIOSH).
At the time of its inception, OSHA and the OSH Act were focused primarily on addressing the most at-risk workers, which specifically meant dealing with the short- and long-term exposure hazards that chemical handling posed to workers. At this time, EHS&Q activities were strictly paper-based, and safety documentation was just starting to become more essential to the workplace. For instance, by 1987 OSHA required that all employers provide their workers with access to Materials Safety Data Sheets (MSDS) for the first time. This important step was still a far cry from the "smart" digital technologies we are making use of today.
As technology in the workplace advanced, the widespread adoption of computers and the internet in the 1990s and early 2000s allowed for the first digital safety programs to begin evolving. Practices for digital records retention, early digital forms, and data management in spreadsheets allowed workplace EHS&Q to begin moving into the digital age. Changing expectations created an even greater emphasis on the importance of EHS&Q practices, and the development of new technologies meant that EHS&Q solutions shifted from being strictly compliance-focused and reactive to being proactive.
Now in the 2020s, as a result of the growing adoption of AI technology, we see the development of the first "smart" safety programs. Workplaces are now employing the use of AI and ML to prevent incidents before they occur. This means that companies need to capture and analyze the right data. Digital forms and video analytics are two of the most important tools in collecting data for use by AI and ML tools so that they can make accurate, actionable safety predictions. The future of operational safety, quality, and productivity is data driven.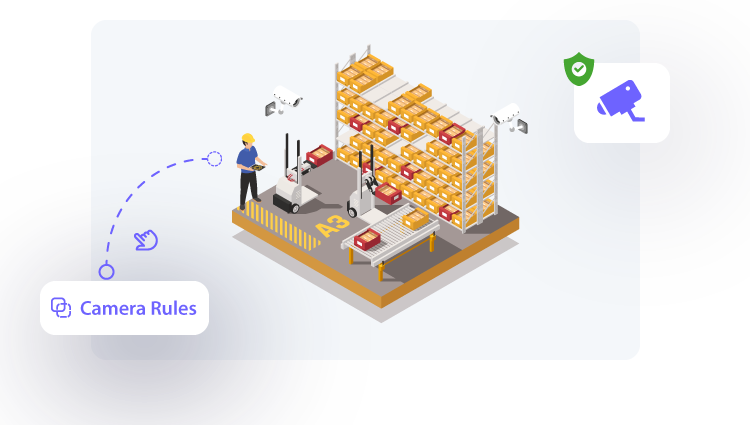 Understanding Digital Forms and Video Analytics
Digital forms are a commonly used tool for entering EHS&Q-related data into a prepared template for digital submission, analysis, and storage. These act as a replacement for paper-based safety forms, and can include anything from field-level hazard assessments (FLHAs) and equipment inspections to near miss and incident reports. The best digital forms are well-structured so that data can be easily collected from workers and then analyzed by reporting systems.
Digital forms often offer two major advantages over paper-based EHS&Q systems: 
1. improved data quality and 
2. improved data accessibility. 
Paper-based systems are prone to being lost, damaged, illegible, or even incorrectly and incompletely filled out. Digital forms on the other hand are readily available for access and completion on mobile devices in the field thanks to cloud storage, and can be equipped with data quality measures like required responses, dropdown menus, and even spellchecks.
Digital forms means workers, job-site supervisors, and EHS&Q professionals have easy access to a full range of documents without needing to carry around a safety binder or document package. The improved accessibility to data offered by digital forms does not just include the human component, however, as digital forms can also provide AI systems with instant access to cloud-stored data. This means digital forms can be used to inform EHS&Q decision-making in near real-time while also eliminating the need to manually upload and analyze data, which can introduce the potential for data transfer errors.
While digital forms improve the ability to collect and access EHS&Q data from humans, video analytics collect data passively, without the need for human involvement. Video analytics, sometimes referred to as computer vision, for EHS&Q applications covers the capability of AI tools to analyze a live or recorded stream from an IP video camera for a variety of potential health, quality, productivity and safety-related events. This analysis can be integrated into one-time or recurring inspections to prevent incidents from occurring.  Workers who are not wearing gloves or are entering hazardous areas can be quickly identified and deterred. Audio-visual signals can be used for emergency response analysis, identifying for example if an employee has collapsed and is unresponsive or if a fire has started.
Due to its advanced capabilities as a real-time, passively-collected data source, video analytics is the next step toward improving workplace safety. The lack of human involvement also eliminates the possibility of human error or bias in data collection.
In summary, digital forms and video analytics are best used together. The passive data collection offered by video analytics makes it an excellent addition to existing safety programs that use digital forms to take advantage of human insights. Workplaces that promote excellent worker engagement and participation in the safety programs can benefit from the additional video analytics data to drive continuous improvement.
How can Digital Forms & Video Analytics Improve Frontline EHS?
Digital forms and video analytics can aid frontline EHS programs in a number of key areas. Honing a workplace's safety culture to improve safety performance, using a data-driven approach to EHS&Q, and addressing incidents in real-time all contribute to a more successful frontline EHS program.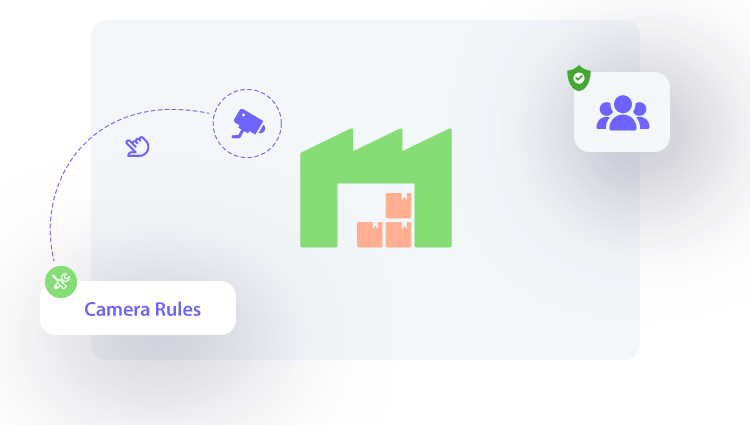 The history of frontline EHS&Q clearly demonstrates that industries are experiencing ever-increasing demands to exhibit outstanding safety performance and a strong safety culture so that they can stay competitive. For managers and EHS&Q leaders that want to stay ahead of the curve going forward, they need to implement digital forms and video analytics technology as soon as possible, if they have not done so already.
The transition to digital forms and cloud-based services can be a time-consuming process for those companies with extensive paper-based and server-stored safety documentation, however, the transition only becomes more difficult with time. One example shows that over the decade between 2004 and 2014, the largest architecture, engineering, and construction projects have grown to generate 65 times the amount of EHS&Q data that they once did. With the growing amount of EHS&Q documentation required, it makes the most sense to begin going digital now.
While transitioning to digital forms may be challenging for those businesses operating on a more traditional system, the adoption of video analytics may seem even more daunting. This is especially true in the construction industry, where the job-site is ever-changing. However, the clear value of video analytics for accelerating safety performance warrants coming up with creative approaches. For contractors that have already begun implementing video cameras at worksites, the integration of video analytics software with existing infrastructure becomes much simpler and more cost-effective, making it the logical next step for these forward-facing EHS&Q programs.
The collection and analysis of big data by AI systems is the key to having a top-notch EHS&Q program for the future, making your business competitive as both social pressure and client expectations for safety performance increase. 
Some case studies from industries showing the successful implementation of these types of technologies include:
● The implementation of video analytics at the Jackson Hole Airport can be used to investigate missing baggage, identify personnel entering restricted areas, and more
● The integration of city-wide traffic surveillance systems that can detect near-collision incidents and traffic flow in real-time in order to inform city planners and traffic operations
● The adoption of video analytics for a train station in Romania, which allowed for passenger counting, fire detection, intrusion detection, and more.
● The installation of camera and video-analytics systems across multiple power substations to identify intruders and send notifications to the control center, identifying both vehicles and people
● The use of cameras mounted on Komatsu equipment to monitor surrounding people and equipment in order to prevent collisions.
● The integration of video analytics with the camera network at a steel manufacturer identifies bad ergonomics and unsafe behaviors in order to improve safety performance
● The adoption of digital forms by Cahill Contractors LLC lead to improved safety performance and quality tracking
Add a header to begin generating the table of contents
Add a header to begin generating the table of contents