Difference Between LEED & WELL Certificates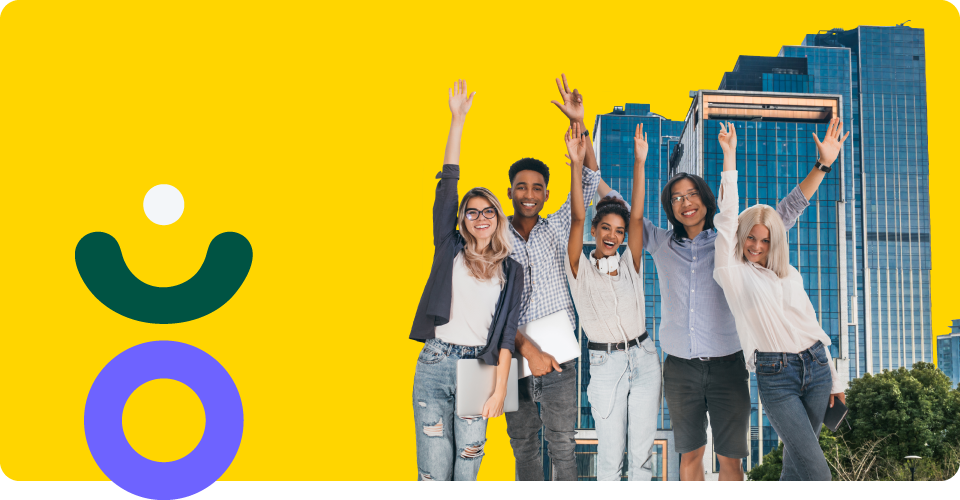 Commercial buildings have a significant impact on the environment and human health. LEED and WELL are two building standards that are leading the way in ensuring that commercial buildings are constructed with sustainable growth, amenities, and mechanisms in mind. Both systems are easily aligned and use the same third-party certification: Green Business Certification Inc. for project teams pursuing dual certification (GBCI).
Overview of LEED and WELL Certificate
WELL, Certification is associated with people's health and wellness, whereas LEED Certification is concerned with environmental effect and sustainability.
Many of the same people that worked on the original LEED program developed by the US Green Building Council in 1998 started the WELL program. The WELL program was launched in October 2014, which is likely one of the reasons why so few of us are aware of it.
Differences Between LEED and WELL
Among many other sustainable standards, LEED certification requires key elements such as enhancing energy efficiency, lowering carbon output, reducing pollution, and incorporating sustainable water management techniques.
WELL, buildings Certified establish air, water, nourishment, light, fitness, comfort, and mind standards to improve the wellness of their occupants. It establishes guidelines for managing indoor air quality, water testing and treatment programmes, microbe and mould control, cleaning protocols, and access to fitness and nutrition.
LEED (Leadership in Energy and Environmental Design) focuses on determining overall sustainability through design, construction, maintenance, and operation. LEED certification is applicable to all building types and phases, including new construction, interior fit-outs, operations and maintenance, and core and shell.
LEED is a third-party green building certification program that is the globally recognized standard for the design, construction, and operation of high-performance green buildings and communities.
What is LEED Certification?
The US Green Building Council has been advocating for community development efficiency, sustainability, and cost-effectiveness since 1993. Their certification programme Leadership in Energy and Environmental Design honours achievements in green building principles.
Projects that are being considered for LEED certification must meet a number of requirements in order to gain credits, which earn points toward one of four certification levels: Certified, Silver, Gold, or Platinum. Materials & Resources, Innovation, and Sustainable Sites are among the eight areas of requirements.
What is The Objective of LEED Certification?
LEED certification enhances confidence and integrity by providing a third-party verification of environmentally acceptable construction techniques. Buildings that match or exceed LEED standards require less maintenance and produce less waste.
Tenants are attracted to features that improve indoor air quality and provide natural lighting. The US General Services Administration (GSA), the "nation's biggest public real estate association," now requires LEED Gold certification for all Federally-owned buildings undergoing significant renovation or building work.
What is the Structure of Rating Systems?
Prerequisites and credits make up the LEED rating systems. Prerequisites are required aspects of green building methods for any LEED-certified project. Credits are optional items that projects can use to get LEED certification points.
Although the qualifications and credits are ordered differently depending on the building type and associated rating system, LEED is generally organized around the following major concepts:
Integrative process

Water

Location and transportation

Energy

Sustainable sites

Indoor environmental quality

Materials and resources
How Does a Project Obtain Certification?
To obtain LEED certification, all prerequisites must be fulfilled, as well as earning a certain number of credits. Reference guides, are designed to assist project teams, explain credit criteria, describe the benefits of credit compliance, and suggest approaches to credit compliance. The levels of certification generally apply the following guidelines:
Certified: 40–49 points

Silver: 50–59 points

Gold: 60–79 points

Platinum: 80+ points
What are the Various LEED Rating Systems?
LEED rating systems entail a wide range of topics, including LEED for Building Design and Construction (BD+C), which consists of residential design and construction; LEED for Interior Design and Construction (ID+C); LEED for Building Operations and Maintenance (O+M); LEED for Neighbourhood Development (ND); and LEED for Cities and Communities. 
Let's take a look at WELL now. Here is a bit more information to know more about WELL. It should be remarked that WELL and LEED complement each other, or that WELL picks up where LEED leaves off.
The WELL Building Standard addresses health in the built environment holistically, addressing behavior, operations, and design. WELL is a performance-based system for measuring, certifying, and monitoring built-environment features that impact human health and well-being.
WELL, which has been developed over ten years and is supported by the most recent scientific research, establishes mechanisms for achieving health-first factors that enable each of us to do our greatest work and be our greatest selves by promoting our physical and mental health.
What is the WELL Building Standard?
The WELL Building Standard was created to improve people's lives by creating spaces that improve workers' health and quality of life. It was founded in 2013 by Paul Scialla, founder of design agency Delos, to improve the way people live and work. Some features are designed to change behaviour through learning and organizational policies or culture, as well as to provide information and support for adopting a healthy lifestyle.
What is WELL Certification?
WELL, Certification is obtained when projects meet all of the Preconditions. Preconditions are essential wellness features that must be present at all levels of WELL certification. WELL, allows for greater flexibility in selecting Features (such as LEED credits) that best meet the project's objectives.
WELL, Certification is based on performance and requires a passing score in each of the WELL Building Standard's seven categories. WELL, Certification is available in three levels: silver, gold, and platinum.
To earn Silver, you must fulfill all of the prerequisites.
To obtain Gold, you must complete 40% of all applicable optimizations as well as all preconditions.
To achieve Platinum, you must complete 80% of all applicable optimizations as well as all preconditions.
How Does WELL Certification Work?
Every project is required to submit documentation directly within the project workspace, which is then sent to the Green Business Certification Inc. (GBCI) for review and evaluation by a third party. On-site testing is required for the WELL project. An authorized WELL Performance Testing Agent completes the performance verification. Upon completion, projects will have access to marketing and public relations materials to help them communicate their efforts.
WELL Certified projects must be recertified every three years. Recertification verification is similar to certification verification in that documentation is submitted and performance for specific features is verified.
What Is The Significance Of WELL Certification?
Increasing people's health and well-being is a compelling reason to become WELL Certified. WELL Certification represents an investment in your organization's most significant asset: it's your employees.
WELL will be beneficial to any organization:
Align real estate, operations, human resources, and the C-suite around a common health vision.

Increase brand equity by being a market leader.

Validate commitments to health and well-being through rigorous third-party review and on-site testing.

Create a baseline for environmental, social, and governance reporting and benchmarking.
The WELL Building Standard assesses building attributes that affect occupant health by examining seven factors, or Key Principles:
The procedure is intended to preserve the healthy quality of indoor air. In most cases, a facility must pass at least two indoor air quality tests: one before it is occupied and one after it has been occupied for a number of months. In 2016, poor air quality caused approximately 100,000 premature deaths in the United States and approximately 6 million premature deaths worldwide. Some pollution indicators can have concentrations that are 2-5 times higher indoors than outdoors. WELL, v1 sets standards for constructions that encourage clean air and decrease the causes of indoor air pollution.
The facility's potable (drinking) water must be filtered and satisfy specific criteria. It can't be hard, and it can't have any suspended soils, dissolved materials, chlorine, or fluoride in it. WELL, v1 promotes safe and clean water by implementing proper filtration techniques and conducting regular testing. The Institute of Medicine recommends that women consume at least 2.7 litres of water from foods and beverages per day, and men consume at least 3.7 litres. Even a 2% dehydration can impair cognitive performance.
You won't find chips and cookies in a WELL-certified building's vending machines. Instead, vending machines (and all food offerings) will be replaced with healthier options such as 100% organic fruit and vegetables, as well as low-fat grab-and-go foods. If meat or chicken food is available, it must be hormone- and antibiotic-free, as well as vegetarian-fed. WELL, v1 necessitates the availability of fresh and wholesome foods, limits the use of highly processed ingredients, and encourages a healthier diet.
What the standard does require is that the building offers users the ability to perform daily tasks with vigor and alertness, without undue fatigue, and with enough energy to engage in leisure activities and respond to emergencies. Physical inactivity is prevalent worldwide, with 23% of adults failing to meet the World Health Organization's international exercise and physical activity guidelines (WHO). WELL, v1 encourages physical activity integration into daily life by providing opportunities and support for an active lifestyle while discouraging sedentary behaviors.
Inadequate ventilation and lighting disrupt the body's circadian rhythm, which can result in chronic diseases such as obesity, diabetes, and depression. The light must ensure adequate visual acuity when doing a variety of tasks in order to avoid eye strain and minimize productivity losses and headaches under the WELL program. WELL, v1 specifies lighting guidelines that minimize disruption to the body's circadian system, boost productivity, and promote good sleep quality.
In order to be WELL certified, facilities must be sound-insulated, protecting users from both outside and inside noise. Personal humidifiers, fans, standing desks, and adjustable desks must also be provided if necessary. WELL, v1 optimizes indoor working environments by taking thermal, acoustic, ergonomic, and olfactory comfort into account.
Housing, crowding, noise, indoor air quality, and light are all examples of environmental factors that can have a direct impact on mental health and well-being. Mental, neurological, and substance use disorders account for 14% of the global disease burden, with depression being the leading cause of disability worldwide. The resource center provided books, articles, graphics, and other information to stimulate ideas and assist staffers in carrying out their responsibilities. Through design, technology, and treatment strategies, WELL v1 improves cognitive and emotional health.
Conclusion
Now that you've grasped the gist of the program, you might be curious how many facilities have obtained WELL certification. As of 2019, there had been over 1,610 WELL projects, resulting in 159 certifications and 1,451 registered projects (facilities in the process of becoming WELL certified). It is also worth noting that this is an international program. The WELL "community" is now present in 81 countries, with nearly 8,000 associated professionals worldwide assisting facilities all over the world in becoming WELL certified.
Add a header to begin generating the table of contents
Add a header to begin generating the table of contents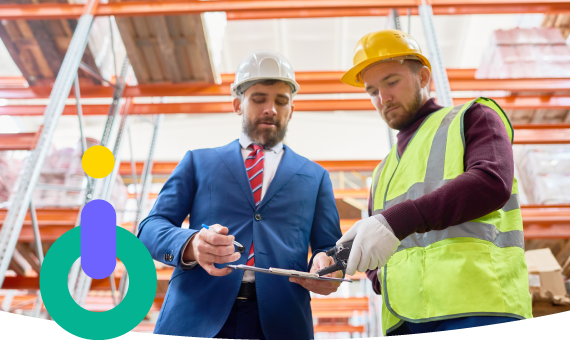 Regulatory Compliance
Businesses can obtain certification in a standard for occupational health and safety management in order to prevent and reduce onsite work accidents…
Read More »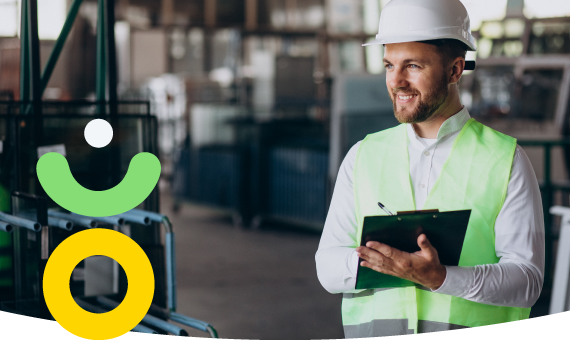 Regulatory Compliance
In our economy, OSHA plays a significant role by avoiding injuries and workplace illnesses that could burden the health care…
Read More »